How to Find the Perfect Dentist Near Me: A Comprehensive Guide
Finding a reliable and skilled dentist can be a daunting task, especially with the abundance of options available. Your oral health is crucial, and it is essential to find a dentist who can provide top-notch care. This comprehensive guide will walk you through the steps of finding the perfect dentist near you. Connect with us with any questions you may have or, when ready, you can schedule an appointment online at your earliest convenience. We are located at 1050 N Bryan-Belt Line Rd Ste 102, Mesquite, TX 75149.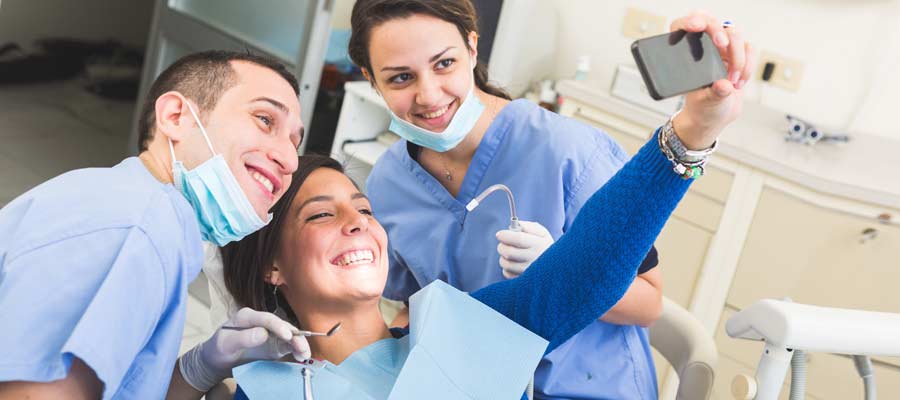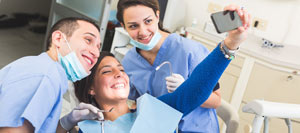 1. Determine Your Ideal Dentist
Before you start your hunt for a dentist, it is important to identify the qualities you want in a dental professional. Consider factors such as location, office hours, payment options, and the dentist's specialization. Do you prefer a dentist who specializes in cosmetic dentistry or one who focuses on preventive care? Reflecting on your specific dental needs will help you narrow down your options.
When it comes to choosing a dentist, there are several qualities that you may want to consider. One important factor to think about is the location of the dental office. Do you prefer a dentist who is close to your home or workplace? Having a dental professional nearby can make it easier and more convenient for you to schedule appointments and receive the necessary dental care.
In addition to location, you should also consider the office hours of the dentist. Are you looking for a dentist who offers evening or weekend appointments? This can be especially beneficial for individuals with busy schedules or those who work during regular office hours. By finding a dentist with flexible hours, you can ensure that you can receive the dental care you need without having to rearrange your entire schedule.
Payment options are another crucial aspect to consider when choosing a dentist. Does the dental office accept your insurance plan? If not, do they offer alternative payment options such as financing or payment plans? Understanding the financial aspect of dental care is essential to ensure that you can afford the treatments and procedures you require.
Furthermore, the specialization of the dentist may be an important factor for you. Are you seeking a dentist who focuses on cosmetic dentistry, such as teeth whitening or veneers? Or do you prioritize a dentist who emphasizes preventive care, such as regular cleanings and check-ups? Knowing the specific area of expertise of the dentist can help you find the right professional who can address your unique dental needs.
Identifying the Qualities You Want in a Dentist
When determining your ideal dentist, think about the traits and qualities that matter most to you. Do you prefer someone who is gentle and patient or someone who is highly efficient? Consider whether you feel more comfortable with a dentist who has a warm and friendly demeanor or someone who exhibits a more formal and professional attitude. These personal preferences will play a significant role in your overall dental experience.
In addition to the dentist's demeanor, you may also want to consider their level of experience and expertise. Are you looking for a dentist who has been practicing for many years and has a wealth of knowledge? Or are you open to seeing a younger dentist who may bring fresh perspectives and the latest advancements in dental technology? It's important to find a dentist who not only meets your personal preferences but also possesses the necessary skills and qualifications to provide you with excellent dental care.
Another aspect to consider is the dentist's approach to patient education. Do you prefer a dentist who takes the time to explain procedures and treatment options thoroughly? Some individuals appreciate a dentist who empowers them with knowledge and involves them in the decision-making process. On the other hand, some patients may prefer a more straightforward approach, where the dentist simply provides recommendations without extensive explanations. Reflecting on your preferred level of involvement in your dental care can help you find a dentist who aligns with your communication style.
Lastly, it is essential to consider the dentist's commitment to ongoing professional development and staying up-to-date with the latest advancements in dentistry. Dentistry is a field that continuously evolves, and dentists who actively pursue continuing education can provide you with the most current and effective treatments. Whether it's attending conferences, participating in workshops, or staying updated on research publications, a dentist who prioritizes learning can offer you the best possible care.
2. Seek Expert Advice
Once you have a clear picture of your ideal dentist, it's time to seek advice from trusted sources. Ask your friends, family, or colleagues for recommendations. Their firsthand experiences can provide valuable insights into potential dentists in your area.
Getting Recommendations from Trusted Sources
When it comes to finding the right dentist, seeking recommendations from trusted sources can be incredibly helpful. Your friends, family, or colleagues who have had positive experiences with local dentists can provide you with valuable insights and recommendations.
Reach out to individuals who have had positive experiences with local dentists and ask them about the quality of care they received. Inquire about their overall satisfaction with the dental practice and the specific services they received. By gathering this information, you can make a more informed decision.
It is also worth considering the specific dental needs of those providing recommendations. Everyone's dental needs are unique, so it's important to find a dentist who can cater to your specific requirements. If someone with similar dental needs as yours highly recommends a particular dentist, it may be a good indication that they could be a suitable choice for you as well.
Furthermore, don't limit yourself to just one or two recommendations. Reach out to multiple individuals and gather as many recommendations as possible. This will give you a broader perspective and increase your chances of finding the perfect dentist for your needs.
In addition to personal recommendations, you can also explore online resources such as review websites and dental forums. These platforms allow you to read reviews and experiences shared by other patients. While online reviews should be taken with a grain of salt, they can still provide valuable insights and help you narrow down your options.
Remember, finding the right dentist is crucial for maintaining good oral health. Taking the time to seek expert advice from trusted sources will ensure that you make an informed decision and find a dentist who can provide the quality care you deserve.
3. Utilize the Power of Online Research
In this digital age, the internet is a valuable resource for finding information about dentists in your area. A quick online search can provide a list of potential dentists, along with their contact information and patient reviews.
When it comes to finding the best dentists in your area, Google is your best friend. With just a few clicks, you can uncover a wealth of information that will help you make an informed decision about your dental care.
How to Find the Best Dentists in Your Area Using Google
Start by conducting a Google search for dentists near your location. Simply type in "dentists near me" or "best dentists in [your city]" and hit enter. In an instant, Google will generate a list of dental practices in your area.
But don't stop there. Take the time to read through the search results and visit the websites of various dental practices. This will give you a better understanding of the services they offer, their credentials, and their overall approach to dental care.
As you browse through the websites, pay close attention to the details. Look for information on the specific services offered, such as general dentistry, cosmetic dentistry, or orthodontics. Take note of any dentist profiles or bios, as they can give you insight into their experience and expertise.
One of the most valuable aspects of online research is the ability to read patient testimonials and reviews. Many dental practices have a dedicated page where patients can share their experiences. These reviews can provide valuable insights into the quality of care, the friendliness of the staff, and the overall patient experience.
It's important to keep in mind that individual opinions may vary, so it's always a good idea to consider the overall consensus. If a dental practice has overwhelmingly positive reviews, it's a good indication that they provide quality care and have satisfied patients. On the other hand, if you come across a practice with consistently negative reviews, it may be best to steer clear.
Another useful feature of Google is the ability to filter search results based on specific criteria. For example, you can narrow down your search to only show dental practices that accept your insurance or offer specific services that you require. This can save you time and help you find a dentist that meets your specific needs.
Once you've gathered all the necessary information, make a shortlist of potential dentists that you would like to further explore. From there, you can contact each practice to schedule a consultation or ask any additional questions you may have.
Remember, finding the best dentist for your needs is an important decision. By utilizing the power of online research, you can gather all the information you need to make an informed choice and ensure that you receive the highest quality dental care.
4. Dive Deeper into Dentist's Background
After narrowing down your options, take the time to delve deeper into each dentist's background. This step will help you evaluate their expertise, credentials, and professional affiliations.
Evaluating Dentist's Expertise and Credentials through Their Website
Visit the dentist's website and look for information regarding their education, training, and experience. Determine whether they are a member of any professional dental organizations or have received additional certifications in their field of expertise.
Read through their bio and testimonials to get a sense of their reputation within the dental community. Pay attention to any specialized services they offer that align with your specific dental needs.
5. Connect with Dental Offices
At this stage, you should have a shortlist of dentists that meet your criteria. Reach out to their dental offices and make inquiries about their services, office policies, and insurance coverage.
Making Inquiries and Comparing Dental Services over the Phone
When calling dental offices, ask specific questions about the services they provide. Inquire about their availability for routine check-ups, emergency appointments, and any specialized treatments you may require.
Obtain details about their fees and accepted insurance plans. It's crucial to ensure that the dental office is within your budget and compatible with your insurance coverage.
6. Book Your First Appointment
After gathering all the necessary information, it's time to book your first appointment with your chosen dentist. This initial consultation will allow you to meet the dentist in person and assess the dental practice.
Scheduling an Initial Consultation for a Personalized Dental Experience
During your first appointment, inquire about the dentist's approach to dental care and their recommended treatment plan. Assess their communication skills and how thoroughly they address your concerns.
Pay attention to the staff's friendliness and professionalism, as they are a reflection of the dental practice's overall atmosphere. This initial consultation will help you gauge whether the dentist and their team meet your expectations and make you feel comfortable.
By following this comprehensive guide, you can make an informed decision while finding the perfect dentist near you. Remember that finding a dentist is a personal choice, and it's essential to select one who meets your specific dental needs and makes you feel at ease. Your oral health is worth the effort, so take the time to find the right dental professional who will help you maintain a healthy and beautiful smile. Contact us today with any questions that you may have or, when ready, you can book online to schedule an appointment. We are located at 1050 N Bryan-Belt Line Rd Ste 102, Mesquite, TX 75149. We serve clients from Mesquite TX, Sunnyvale TX, Dallas TX, Forney TX, Balch Springs TX, Garland TX, Seagoville TX, Rowlett TX, and Surrounding areas.