General Dentistry Specialist Serving Mesquite, Greater Dallas, TX
General dentists diagnose, prevent, and treat issues that arise with adult and children's teeth, including overall general health needs. Dr. Divya Nagaraj DDS at Love 2 Smile Dental would be happy to answer any questions that you may have and we will provide more information about our services. Contact us or if you're ready, you can

book an appointment online

at your earliest convenience. We are located at

1050 N Bryan-Belt Line Rd Ste 102, Mesquite, TX 75149

.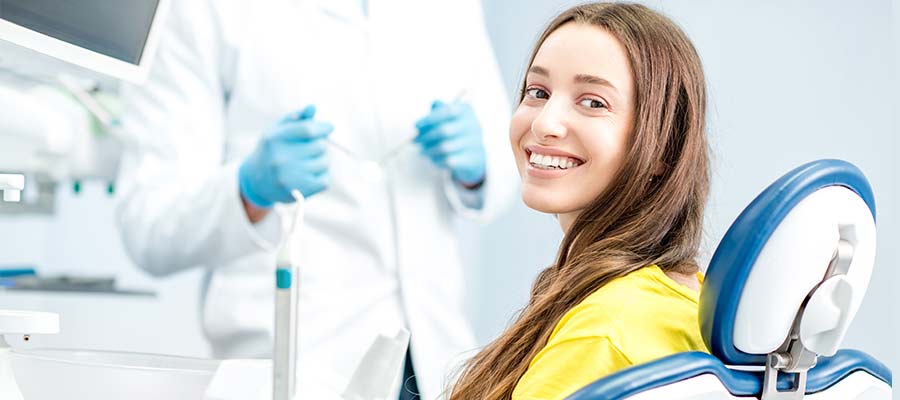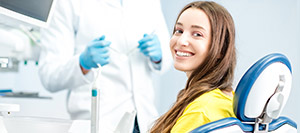 Table of Contents:
What is general dentistry?
What services does a general dentist provide?
What are the benefits of visiting a general dentist?
What procedures does general dentistry do?
Dental health plays a large role in maintaining your general health as well, being a place where infection can start and eventually affect the rest of the body, or make maintaining a healthy balanced diet difficult if the teeth are damaged or not present, so it is very important that you find a general dentist that you trust to maintain the health and structure of your teeth for years to come.
What is general dentistry?

General dentistry is a medical field that focuses on the health of the teeth, gums, and oral cavity through diagnosis, treatment, and prevention. There are many different specialties that branch off from general dentistry, with general dentistry being the first line of care from which the majority of patients will regularly receive treatment and scheduled cleaning during check-ups. General dentists will be the main dental care provider for almost all patients but are able to provide referrals to other specialized care if the condition requires such. Your family dentist is most likely a general dentist, as they are able to provide standard care to patients of all ages, offering regular checkups, examinations, restorations, and just general cleanings to ensure the general well-being and health of the teeth, gums, and mouth. If there is anything of concern regarding your dental health, it will most likely be the general dentist that spots the issue initially and either provides treatment themselves or recommends you visit a specialist for more intensive care.
What services does a general dentist provide?

Most people will associate general dental appointments with just receiving a regular cleaning to remove any built-up tartar or plaque, and while that is an essential component for preventative care, general dentists are able perform several tasks with each check-up and can perform a variety of diagnostic tests and treatments. During the check-up, they will use the time they spend during a comprehensive cleaning to also examine and assess the overall health of the teeth, gums, and oral cavity, checking any existing fillings or there are any abnormalities present. Follow-up diagnostic testing can be performed by your general dentist, sometimes during the same appointment and sometimes needing a second appointment to be scheduled, including receiving fillings, screening for oral cancers, receiving dental implants, root canals, extractions, fixing broken or improperly placed bridges and crowns, and getting an X-ray image of the oral cavity for increased visibility of the potential concern. Most general dentists will have the capabilities to perform such tests and procedures within their own office, making receiving proper dental care convenient, or they will be able to refer you to a specialist that they know and trust to ensure that you are able to receive the best quality care as possible to treat your specific condition.
What are the benefits of visiting a general dentist?

One of the biggest benefits of having a regular general dentist that you are able to visit on a bi-annual or annual basis is that you will be able to receive proper preventative care, resulting in a healthier teeth, gums, and mouth in general and substantially lowering the risk of developing a more serious, harder to treat, and expensive condition. Any serious dental conditions are far more likely to be caught early-on, making treatment and full recovery much easier and more likely to achieve, and results in more patients being able to avoid having to lose teeth or have them pulled, saving them money in the long-run that they would otherwise be spending on implants or dentures. Much like regularly going in for a check-up with your family doctor, a general dentist will be able to help you maintain your oral health over the years.
What procedures does general dentistry do?

The typical procedures that are provided by a general dentist include:

• General Cleanings
• More in-depth cleanings such as root scaling and deep cleaning
• Teeth whitening
• Cavity treatment via fillings or crowns
• Extractions
• Repairing chipped, cracked, or broken teeth
• Root canals

Some general dentists will also have more training or expertise in other areas of dentistry, such as pediatric dentistry, or providing orthodontic treatments such as braces or Invisalign, or providing dental implants or dentures. If your dentist is not able to perform a specific treatment or procedure from which you would benefit or require maintaining your oral health, they will be able to refer you to a qualified specialist that they personally trust with their patients. We serve patients from Mesquite TX, Dallas TX, Sunnyvale TX, Forney TX, Balch Springs TX, Garland TX, Rowlett TX, and BEYOND.