Dentures Specialist Serving Mesquite, Greater Dallas, TX
Dentures are a common solution for people who have lost teeth due to tooth decay, gum disease, or other causes. Love 2 Smile Dental is a premier denture specialist in Mesquite, Greater Dallas, TX and offers high-quality services to help patients restore their smiles. Contact us for more information or book an appointment online at your earliest convenience. We are located at 1050 N Bryan-Belt Line Rd Ste 102, Mesquite, TX 75149.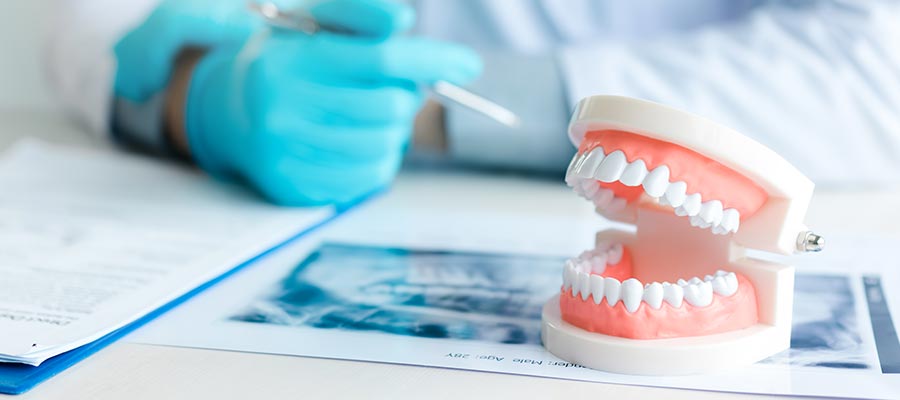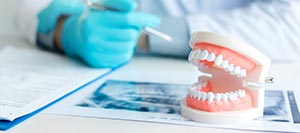 Table of Contents:
What are the dental dentures?
What are the four types of dentures?
What are the benefits of dentures?
How do you know when its time for dentures?
At Love 2 Smile Dental, our dentist works with each patient to create custom-made dentures that are designed to fit comfortably and look natural. We use the latest technology and materials to ensure our dentures last a long time and look great. Additionally, we provide comprehensive follow-up care so that your dentures stay in top condition.
What are the dental dentures?


Dental dentures are replacements for missing teeth that can be taken out and put back into your mouth. They are designed to mimic the look and functionality of natural teeth, enabling individuals to eat, speak, and smile with confidence. There are two types of dentures available: full dentures, which are used when all the teeth are missing, and partial dentures, which are used when some natural teeth remain.
What are the four types of dentures?


The four main types of dentures offered are complete dentures, partial dentures, implant-supported dentures, and snap-in dentures. Complete dentures are used when all teeth are missing and can be either "conventional" or "immediate," made after the teeth have been removed and the gum tissue has healed or immediately placed, respectively. Partial dentures are ideal for those who still have some natural teeth. These are held in place by metal frameworks attached to the natural teeth. Implant-supported dentures are anchored to dental implants for a secure, long-lasting fit. Snap-in dentures, the most stable type, are anchored to dental implants and feature 'snaps' that allow easy removal for cleaning.
What are the benefits of dentures?


Dentures offer numerous advantages to individuals experiencing tooth loss. Primarily, they restore the function and aesthetics of the mouth, enabling users to eat, speak, and smile with confidence. The cosmetic improvement offered by dentures is significant, as they fill out the appearance of the face and eliminate sagging caused by tooth loss, offering a more youthful look. Dentures also protect the remaining natural teeth from excessive wear and tear by redistributing the force exerted during chewing. Additionally, with options like implant-supported and snap-in dentures individuals can enjoy a more secure fit, ensuring the dentures stay in place without slipping or causing discomfort. Lastly, dentures are a cost-effective solution to tooth loss, providing a durable and long-lasting alternative to natural teeth.
How do you know when its time for dentures?


Recognizing the right time for dentures is crucial for maintaining oral health and function. There are several signs indicating that dentures might be the right solution for you. Persistent toothaches may suggest that decay has progressed to a point where restoration is no longer feasible, and extraction followed by dentures may be necessary. Frequent gum infections, loose or shifting teeth, and difficulty in chewing certain foods are also strong indicators. Missing several teeth not only affects your ability to chew but also impacts facial structure and may lead to further dental problems. If you're experiencing these symptoms, it's advised to schedule a consultation at Love 2 Smile Dental where our skilled team can provide a thorough examination and discuss the best course of action for your individual needs.

At Love 2 Smile Dental, we understand the importance of a healthy, functional, and beautiful smile. Our team is committed to providing personalized, high-quality dental care to help you restore your smile and boost your confidence. If you're experiencing any of the symptoms mentioned above, don't delay in seeking help. Take the first step towards a new, vibrant smile today. Call us to schedule a consultation or conveniently book an appointment online. Your journey towards a brighter, healthier smile starts with us. We serve patients from Mesquite TX, Dallas TX, Sunnyvale TX, Forney TX, Balch Springs TX, Garland TX, Rowlett TX, and BEYOND.