Invisalign Dentist Serving Mesquite, Greater Dallas TX
Invisalign is a popular orthodontic treatment that uses a series of clear, removable aligners to gradually straighten teeth and correct bite issues without the need for traditional braces. Your gums and teeth will feel more comfortable and secure with Invisalign. For a beautiful smile and oral health, Love 2 Smile Dental Practice provides Invisalign procedure.

Connect with us

with any questions you may have or, when ready, you can

schedule an appointment online

at your earliest convenience. We are located at

1050 N Bryan-Belt Line Rd Ste 102, Mesquite, TX 75149

.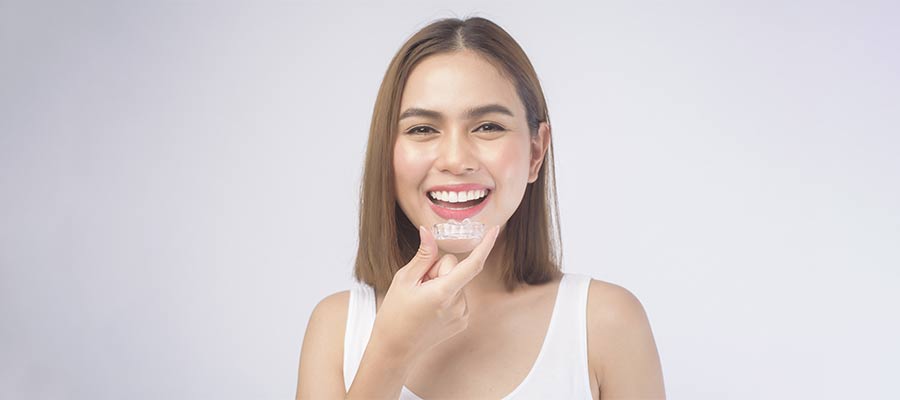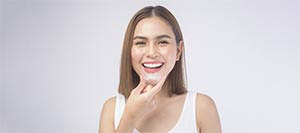 Table of Contents:
What is Invisalign dental treatment?
How much does insurance cover for Invisalign?
What happens at an Invisalign appointment with a dentist?
How much are the Invisalign payment plan and financing?
What is Invisalign dental treatment?

Invisalign is known as invisible braces, or an aligner that changes the placement of teeth to move into a straighter position. The many advancements that Invisalign allows you to enjoy over other teeth-straightening dental appliances include:

Comfortable to wear

Invisalign was created to ensure the aligner was removable, but also comfortable to wear, as you need to wear it for almost 22 hours a day. The Invisalign aligners were created with round edges to ensure the patient wouldn't feel any discomfort or pain when wearing them for the duration of the teeth straightening process.

Improves dental hygiene

Invisalign has removable aligners which allow the patient to remove the main device and clean the aligner as well as their teeth, and continue with the rest of the teeth maintenance process like using floss and mouthwash.

Fixes any dental issues

Invisalign allows crooked or misaligned teeth that may be crowded or has spacing issues to come into a much straighter appearance without the necessary need for metal harsh appliances on the teeth and in the mouth.

Prevents any future dental issues

Invisalign helps to fix dental issues within the mouth, but it can also prevent future dental issues like gum inflammation, chipped teeth, underbite, crossbite, bad breath, and tooth sensitivity.

Non-invasive scanning is available

Invisalign allows dentists to now use 3D technology to get non-invasive scanning of the teeth completed, which allows for a more hassle-free and easy scanning experience.

Increases your self-confidence and your smile

Many patients have stated they feel more confident in themselves and their smiles since wearing Invisalign.

Less dental visits

Invisalign is an at-home dental experience, which means you take home a box of aligners and change them after the allotted time frame that the dentist has requested, once you reach the end of the box, you make an appointment for a checkup and receive another box of more aligners until you have completed the entire set.

Allows you to drink or eat almost anything you want

With Invisalign, our patients can still continue to enjoy their favorite meals or drinks without worrying if it will wreck or ruin the aligner or their teeth.

The time period in which you wear them is much shorter

Unlike braces, Invisalign usually only a few short months to a year-long of wear, and then you have a noticeably straighter smile. Depending on each case, every patient has different difficulties that need to be taken care of.
How much does insurance cover for Invisalign?

Many dental insurance plans will cover the cost of an Invisalign treatment, as they would braces. You will need to review your insurance plan to see what the percentage is that is covered for the treatment or a certain dollar amount. If you need help, contact our clinic and we can help you walk through this process if you are interested in booking with us.
What happens at an Invisalign appointment with a dentist?

If you're considering Invisalign, you may be wondering what to expect at your first appointment. The good news is that the process is pretty straightforward. After you've made an appointment with an Invisalign-certified dentist, they will begin by taking X-rays and digital scans of your teeth. This will be used to create a 3D model of your mouth, which will be used to plan your treatment. The dentist will then go over the treatment plan with you and explain how Invisalign will straighten your teeth. They will also answer any questions you have about the treatment. Once you've decided to proceed with Invisalign, the dentist will take impressions of your teeth, which will be used to create your custom aligners. The whole process usually takes about an hour, and you'll be able to see your new smile before you leave the dentist's office!
How much are the Invisalign payment plan and financing?

At Love 2 Smile Dental Practice we have insurance and financing options available. Please visit our insurance and financing page to review the list of accepted insurances, and to review our financing options or discounted plans that we offer through our clinic. For more information, Contact us or schedule an appointment online. We are located at 1050 N Bryan-Belt Line Rd Ste 102, Mesquite, TX 75149. We serve patients from Mesquite TX, Sunnyvale TX, Forney TX, Balch Springs TX, Garland TX, Rowlett TX, and surrounding areas.